Chiller Spare parts, replacement components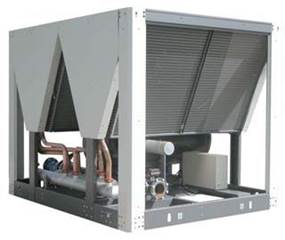 CIAT provides a full spare parts service for all products and equipment in its portfolio. This ensures that only original quality factory components are fitted to plant, giving you the assurance of reliability, performance and efficiency, and ensuring full operational life for equipment.
This covers new and remanufactured compressors, original factory components, plus items such as replacement filters and driers, tools, lubricants and other service items
A key aspect of our service is rapid response. When plant suffers an unexpected breakdown, this is critical to ensure equipment is up and running again as soon as possible. Vital components can be delivered the next day to facilitate rapid repair.
Stocks of critical components
We maintain substantial stocks of key components, giving you the assurance of rapid delivery to minimise plant downtime. As an additional service, we can manage stocks of critical parts on behalf of customers, to give total peace of mind that vital parts will always be available and can be supplied at short notice in the event of unexpected breakdown.
Professional support from the industry experts
Our technical professionals have in-depth knowledge of CIAT plant and equipment. They can quickly pinpoint the correct replacement parts needed, and guide you on related technical matters. This assistance is provided free in normal office hours over the phone.
Complete parts service
Our comprehensive Chiller spare parts service is supported by our factory facilities across Europe and the world. Backed by their capabilities, knowledge and purchasing muscle, we provide an unmatched service.
Latest News
CIAT Launches #CIAT4life in Europe…

CULOZ, France, May 6th 2021 – Now more than ever, indoor air quality (IAQ) – and how it influences personal health – is critically important. Indoor environments should be controlled, safe, comfortable, and reliable. Today,...

Read Full Story
CIAT Products
CIAT designs, manufactures and markets solutions for the residential, tertiary, healthcare and sectors.
Top