Images and Videos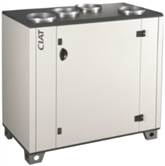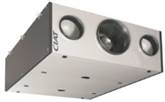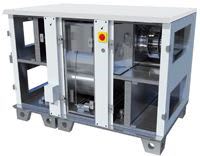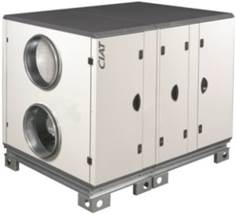 Description
Floway is a standalone dual-flow air handling unit that is both compact and quiet and comes equipped as standard with high-tech components (EC motor, latest-generation heat recovery unit, built-in control, etc.). Once connected, it delivers high-efficiency heating and cooling (high air and thermal efficiency) and ensures the level of indoor air quality you require.
Floway contains a built-in control unit that runs all the components and features an intelligent design that incorporates Plug & Play technology for easy installation, operation and servicing.
Last but not least, Floway comes in three models (Classic RHE and Classic, Vertical and Ceiling-mounted) for optimised installation
Range:
Models: Classic RHE, Classic, Vertical, Ceiling-mounted
Range of Use:
Air flow rates: 500 to 18 000 m3/h
Use:
Floway is a Plug & Play dual-flow air handling unit that draws clean, fresh air indoors with 80% less energy on average than that needed for air conditioning.
Dual-flow air handling unit equipped as standard with:
State-of-the-art, high-efficiency heat recovery unit (efficiency of over 80% at nominal flow rate)
High-performance plug fan driven by an electronically commutated motor
Plug & Play: factory-wired and programmed standalone unit
Latest News
CIAT Launches #CIAT4life in Europe…

CULOZ, France, May 6th 2021 – Now more than ever, indoor air quality (IAQ) – and how it influences personal health – is critically important. Indoor environments should be controlled, safe, comfortable, and reliable. Today,...

Read Full Story
CIAT Products
CIAT designs, manufactures and markets solutions for the residential, tertiary, healthcare and sectors.
Top