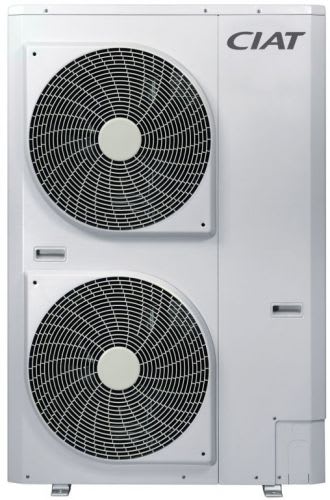 Images and Videos
Description
Reversible packaged Air/Water heat pump
Full Inverter Technology with large operating run
Hydraulic module with variable speed accelerator pump and expansion vessel
Control on ' Water ' or '  Inside Air'
Management backup heater in several stages
Master / slave operation
Management Sanitary Hot water with anti-legionella function
Noise reduction without ' Night Mode ' function
Range:
6 models available
Range of use:
Cooling capacity : 4 to 17 kW
Heating capacity : 5 to 15 kW
Uses:
Packed reversible Air / Water heat pump with inverter technology for heating and cooling  individual Houses or small sector premises. EREBA He can be installed in individual new Houses connected to low temperature emitters ( underfloor heating & cooling systems ; hydronic terminal as fan coil ) or as  boiler backup in existing Houses.
> Advantages
Complete and intuitive control for new and existing housing
Integrated hydraulic module for easy installation
Extensive operating range to answer heating and DHW needs all year round
Latest News
University of Leicester Opts for…

LEICESTER, England, 20 Nov. 2020 – The University of Leicester has chosen a high-efficiency CIAT air handling system for a major development of its award-winning Percy Gee Building, at the heart of its campus. CIAT...

Read Full Story
CIAT Products
CIAT designs, manufactures and markets solutions for the residential, tertiary, healthcare and sectors.
Top