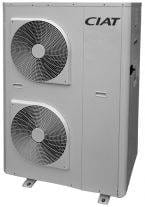 Images and Videos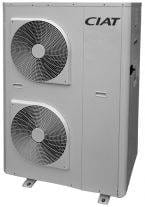 Description
The EREBA air-to-water heat pump is designed for heating and cooling applications in new, existing individual homes and small businesses models. When installed alone, EREBA is compatible with low to medium temperature emitters (underfloor heating, fan coil units, water cassettes, radiators, mixed installations, etc.). EREBA is also compatible with medium to high temperature emitters for boiler backup operation. The EREBA heat pump is installed outside in an open area, ideally as close as possible to the boiler room. Each device is tested in the factory and delivered ready for operation.
Range:
Three-phase reversible heat pump
2 models available, sizes 17 and 21
Range of use:
Three-phase reversible heat pump
2 models available, sizes 17 and 21
Use:
EREBA is a range of Air/Water packaged reversible heat pumps designed for new or existing installations:
New or renovated single family homes as back up operation
Small business premises.
With a maximum heating temperature of 60°C (57°C for size 21), these heat pumps can be connected to all types of emitter: radiators, fan coil units or underfloor heating systems. EREBA range is designed to be installed outdoors
R410A refrigerant
Complete integrated hydraulic module: variable speed accelerator pump, 8L expansion tank, screen filter, safety valve
Installation in series up to 4 units
INVERTER Twin Rotary DC compressor
Superior frost protection with integrated electric heat trace cable
WUI remote control terminal supplied as standard
Communication with CMS using Modbus protocol or control via potential-free (dry) contacts
Eurovent certification
Latest News
CIAT Launches its Newest Range…

MONTILLA, Spain, 17 February, 2021 — VectiosPower is a new generation of rooftop air conditioning packaged units, designed to offer high levels of indoor air quality and full efficiency as well as reduce the total...

Read Full Story
CIAT Products
CIAT designs, manufactures and markets solutions for the residential, tertiary, healthcare and sectors.
Top