Images and Videos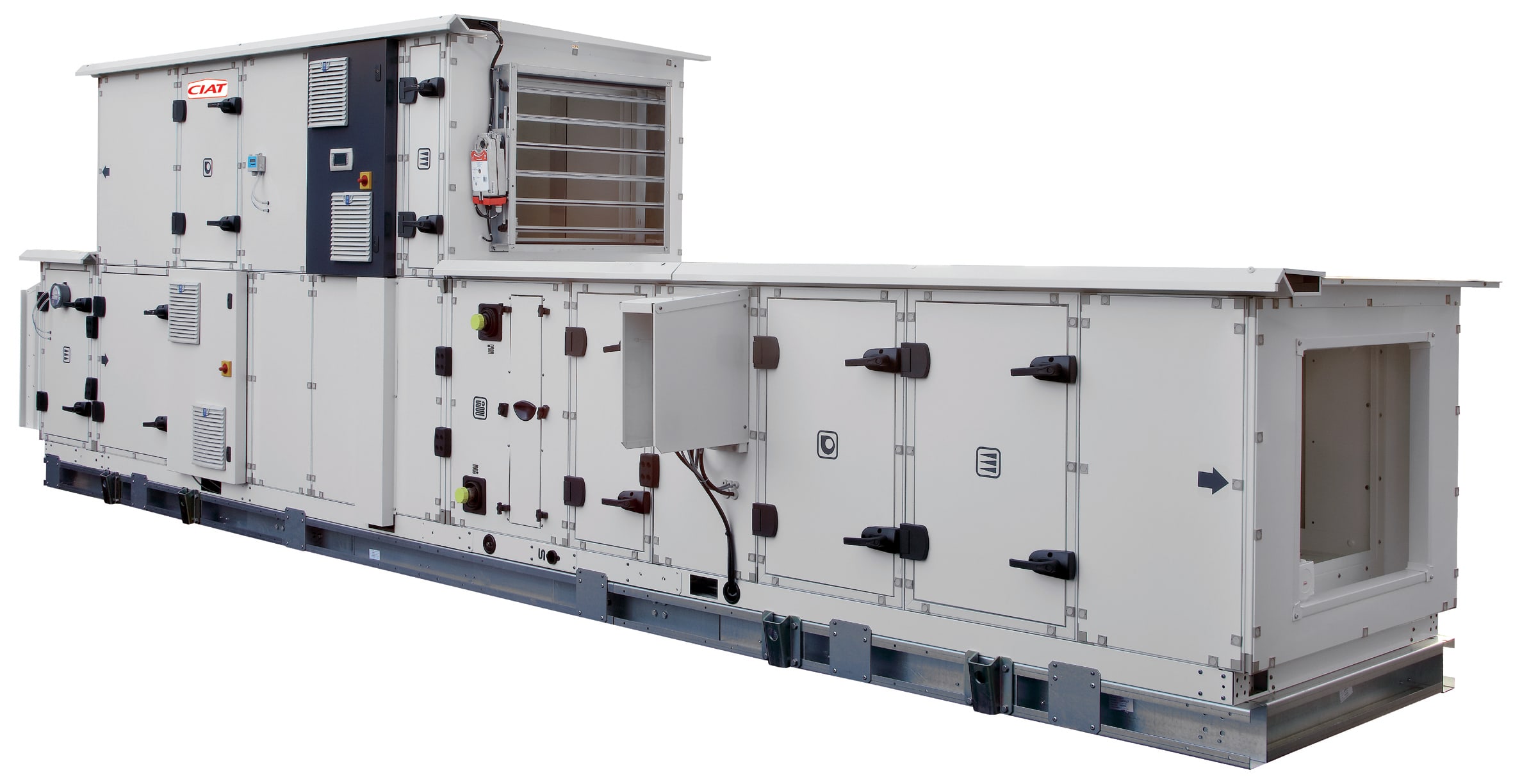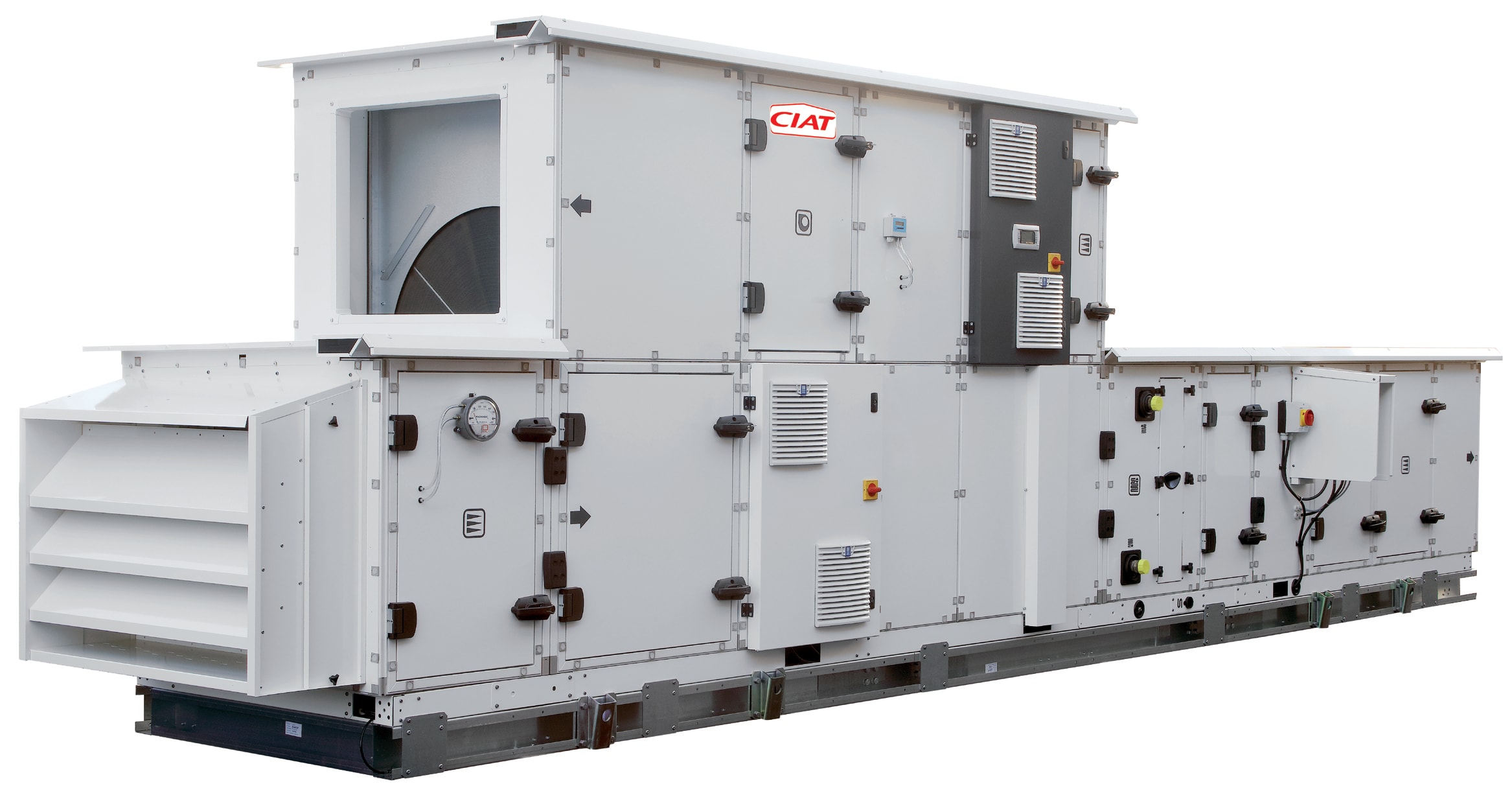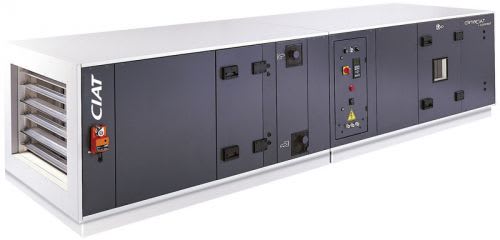 Description
Air handling unit designed to meet a range of air handing requirements (mixing, filtration, heating, cooling, dehumidification, humidification, ventilation, recovery and sound attenuation) in commercial, industrial and healthcare applications. Available as a horizontal unit for indoor installation or outdoor installation with canopy and protective accessories. The range is available in a single or dual flow version.
Range:
Air flow rates of 1.000 to 30.000 m³/h
Use:
Industry, buildings and process.  Offices and public premises.  Business and mass marketing.  Catering and hotels.
Now available with integrated UV-C technology
Excellent quality/price ratio thanks to standardised and automated series production and optimised on-site installation prepared in the factory.
Easy commissioning with ready to use built-in control.
Optimal air quality and comfort thanks to the filtration solutions, exchangers and fans available
Economical, high performance thanks to the components used
Durable and easy to maintain, thanks to adjustable fittings on doors for filters, coils, droplet separator, fan motor assemblies
Sanitary safety thanks to the sloped condensate drain pan without water retention and filter control with pressure tappings on each stage installed in the factory.
Adaptable thanks to a fully modular system for better space management
EUROVENT certification, ISO 9001 manufacture, in accordance with EN 1886 and EN 13053 standards
Double-skin casing with 50 mm long-fibre mineral wool insulation, peripheral frame ensures hygienic ventilation, external panels coated finish, smooth internal walls without protruding screws as required by EN 13053
Several paint options or grades of stainless steel available for exterior and interior.
Inward-opening doors placed downstream of fan, double-groove doors lined with EPDM gaskets, offset hinges, handles with latches made from composite materials
Doors with metal fittings equipped with handles, slow closing on the exterior, completely smooth on the interior.
G2 to H14 efficiency filters and activated carbon molecular filtration solution with several technology options: compact, rigid dihedral, flexible bag.
International standard size cells for easy maintenance or specific dimensions for energy optimisation.
Different types of filter assemblies are available: traditional tracks, compressible tracks or universal frame or large-media frames with pressure tappings on each filtration stage, class F9 in accordance with EN 13053
Sloped condensate drain pan without water retention and specific hygiene solutions. Electric heater with sheathed elements and double electrical insulation with automatic and manual safety thermostat.
Solution with plug fan with synchronous or EC motor and fan with low- and medium-pressure volute.
Damper, single air intake, 2-way mixing, 3-way economiser, sound attenuator Steam or adiabatic humidifiers.
Control unit assembled and tested in the factory.
Latest News
CIAT Launches #CIAT4life in Europe…

CULOZ, France, May 6th 2021 – Now more than ever, indoor air quality (IAQ) – and how it influences personal health – is critically important. Indoor environments should be controlled, safe, comfortable, and reliable. Today,...

Read Full Story
CIAT Products
CIAT designs, manufactures and markets solutions for the residential, tertiary, healthcare and sectors.
Top